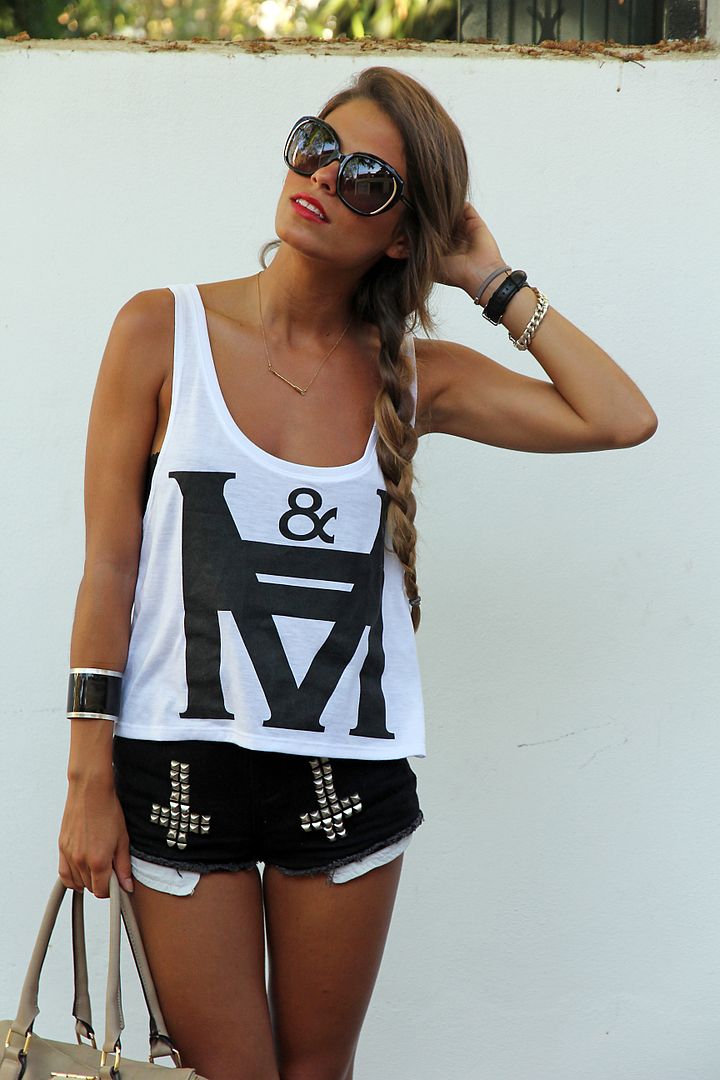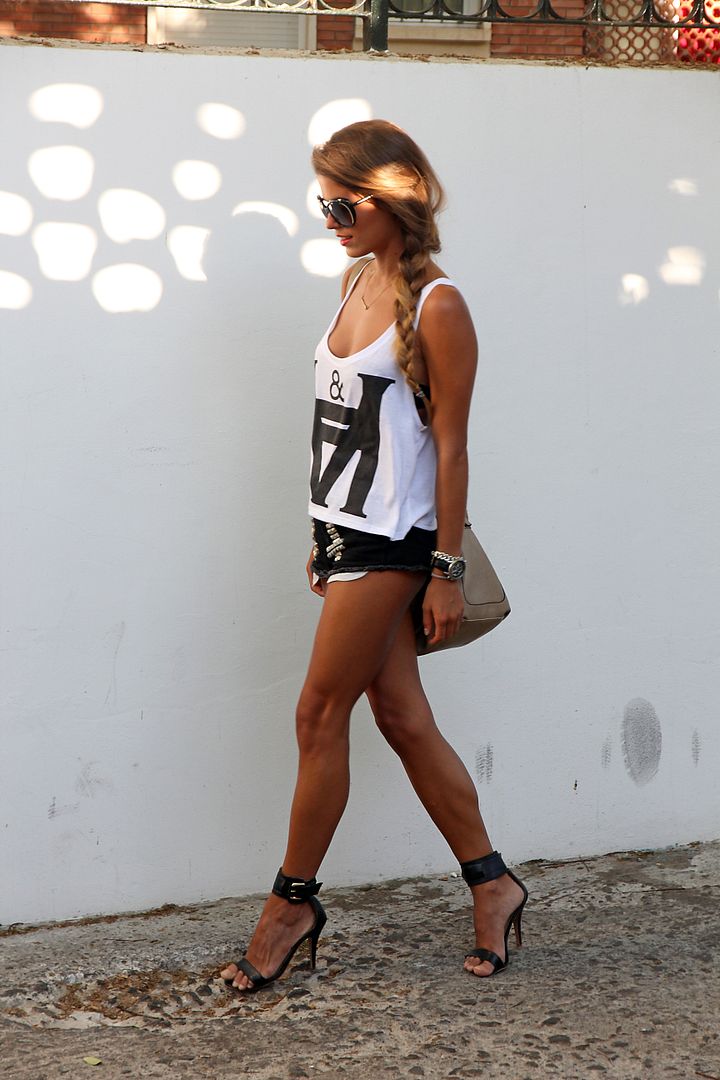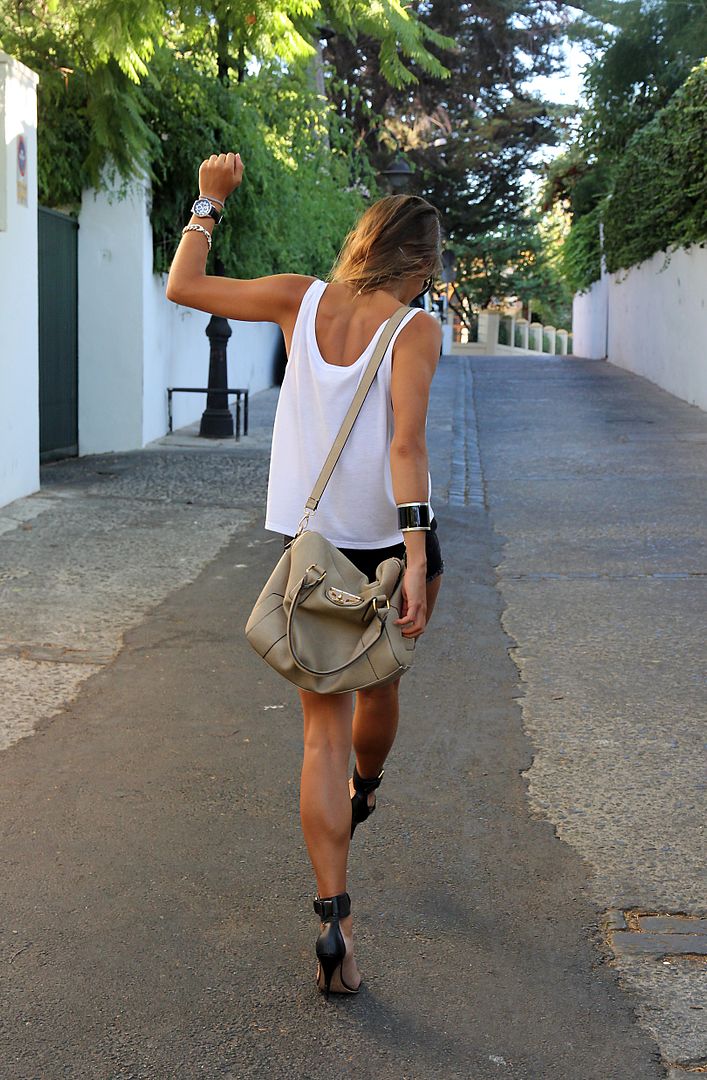 Aunque siento verdadera pasión por las camisetas básicas (y más si son blancas!), también son mi debilidad las camisetas con letras y números y estoy «in love» con esta camiseta de Chuck George, un joven estudiante de moda de la escuela de diseño Parsons en Nueva York (apenas le envidio…)!!!! Este tipo de camisetas cortas me gustan más combinadas con faldas y shorts de tiro alto… Un outfit muy cómodo y fresquito para estos últimos soplos de aire caliente que estamos viviendo por el sur!!
Como os contaba unos días atrás, últimamente le faltan horas al día porque estoy inmersa en un proyecto profesional importante y aunque todavía no puedo comentaros nada, se trata de algo grande y que me hace mucha ilusión empezar :) Besitos y lindo domingo, yo me pongo con el estudio :(
Although I feel true passion for basic tees (especially if they are in white!) tees with letters and numbers are also my weakness… I'm «in love» with this cropped top from Chuck George, a young fashion student from Parsons in New York (just envy him …)!! I prefer to combine this type of tees with high-waisted skirts and shorts… A very comfortable outfit and chilly for the last hits of hot air that we are living in the south!
As I told you a few days ago, lately my days need more hours because I am involved in a major professional project and although I can not yet mention anything, it's something big and I'm very excited to start :) Kisses and have a lovely Sunday, I will go to my books again :(
I wear:
Sandalias/Sandals – Mango (SS 12)
Bolso/Bag – Dayaday (SS 12)
Gafas de sol/Sunglasses –
Alexander McQueen
Pulsera negra/Black bracelet – Bershka (SS 11)
Pulsera plata/Silver bracelet – Joyerías Sánchez
Collar/Necklace –
The Oxford Trunk
Pintalabios/Lipstick – Kiko Make Up nº84