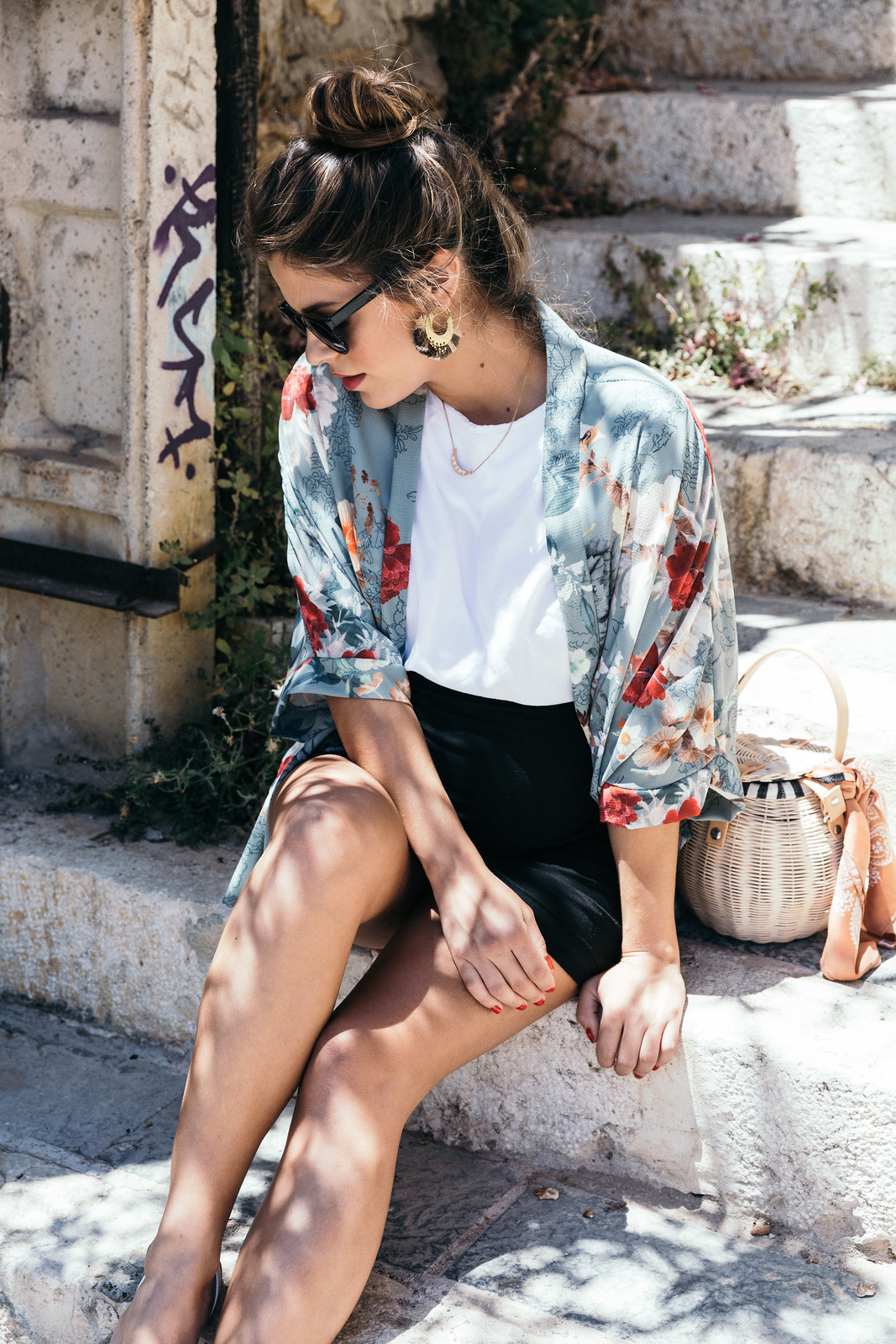 This pregnancy is running so fast! And I cannot say this because it's being as good as with #missOlivia, but because I'm already less than two months to meet the new addition to our growing family :) That means also that I'm running out of time and I have to organize a lot of things!! But definitely, some times I feel like I've been so busy that I barely had time to believe that soon we are gonna be a family of four, that my baby girl won't look like a baby anymore and that our lives will be in a new routine, that I'm scare every time I think about it… But above all, now that it seems that the event is so close, I'm so excited and yet so ready to meet boy's world. I know I mention «I need a break» so many times during these two years, but now it's actually my body who needs it. We have always kept up the rhythm even in spite of my pregnancy -because we have so many things in hands right now- and I can feel how my body is paying it. 
So, the thing is that time is running so fast that I get tired of some ideas while I totally forgot about others! While I was pregnant with #missOlivia, kimonos were the key in so many outfits because the turned out a very simple and basic outfit into something very nice! It's the perfect twist ;) But definitely, I'm still in the hunt for a long kimono!
Lots of love and have an amazing week!
…
¡Este embarazo se me está pasando volando! Y no porque esté siendo tan bueno como el de Olivia, pero sí porque entre el tiempo está pasando MUY rápido y cuando he querido darme cuenta, a penas tengo algunas semanas para prepararlo todo. De tan rápido que ha pasado todo, que casi ni he tenido tiempo de pararme a pensar de que dentro de poco nos convertiremos en una familia de 4, me adentraré en el mundo «niño» desconocido hasta ahora para mi y que nuestra vida seguramente dará un cambio radical en algunos aspectos… Pero estoy deseándolo :) Muchas veces en estos años he dicho que tenía ganas de unas vacaciones o que necesitaba un pequeño break, pero esta vez de verdad que lo necesito, mi cuerpo en realidad. Llevamos el mismo ritmo que hace unos meses -incluso más acelerado, por todas las cosas que estamos llevando hacia adelante y que os contaré- pero entonces no estaba embarazada y, francamente, mi cuerpo se está resintiendo mucho.
El caso es que, todo ha pasado tan rápido que, igual que me ha dado tiempo de aburrirme de ciertas cosas, hay otras ideas que ni he puesto en práctica! Con #missOlivia, los kimonos constituyeron una parte importante de mi fondo de armario y me facilitaron mucho la vida a la hora de vestirme con prendas muy básicas y looks muy sencillos pero dándole un twist. Aunque sigo a la caza y captura de un kimono largo que me guste :)
¡Mil besos y buen comienzo de semana!
// OUTFIT DETAILS //
Kimono – The Amity Company (new)
Top – The Amity Company (old)
Falda/Skirt – Asos Maternity
Zapatos/Shoes – Zara (new but in sales!)
Pendientes/Earrings – Parfois
Bolso/Bag – Zara (new)
Gafas de sol/Sunglasses – Monki
Collar/Necklace – Lowlita&You